Yes Inn Nuevo Veracruz Hotel's Events
Events Hotel in Nuevo Veracruz
The event rooms at the Hotel Yes Inn Nuevo Veracruz provide an area ideal for hosting corporate and social events. Our 4 rooms have been designed to host conferences, conventions, anniversaries, weddings, communions, birthdays and much more. You can always rely on our specialized assistance as well as catering services and audiovisual equipment.

Contact us at gruposyesinn@hotelyesinn.com and our team will advise you throughout the process in order to make your corporate or social event a complete success.

*The capacity of people at events may vary according to official regulations on permitted capacity and healthy distance, in the prevention of COVID-19 contagion.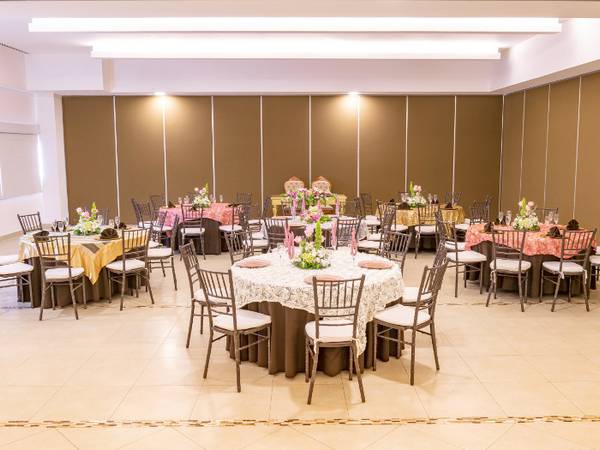 Coral Room
● Natural light: Yes
● Area: 292 m²
● Cocktail party: 200 people
● Banquet: 250 people
● School: 200 people
● U-shape: 100 people
● Auditorium: 400 people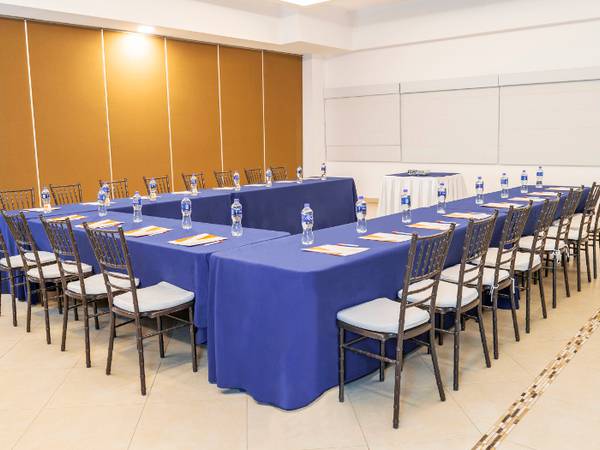 Coral Room 1
● Natural light: Yes
● Area: 95 m²
● Cocktail party: 90 people
● Banquet: 90 people
● School: 70 people
● U-shape: 40 people
● Auditorium: 110 people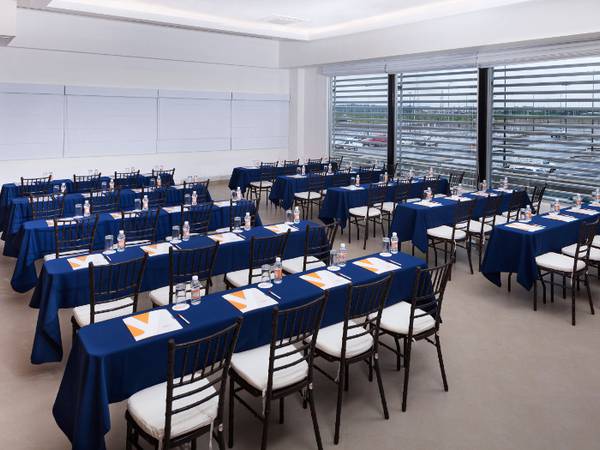 Coral Room 2
● Natural light: Yes
● Area: 87 m²
● Cocktail party: 80 people
● Banquet: 80 people
● School: 60 people
● U-shape: 40 people
● Auditorium: 100 people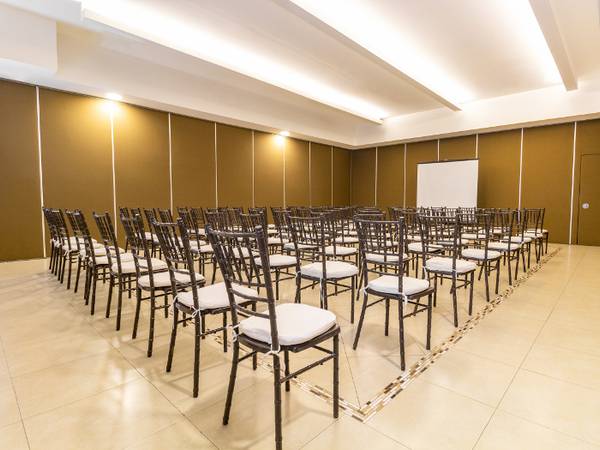 Coral Room 3
● Natural light: Yes
● Area: 85 m²
● Cocktail party: 80 people
● Banquet: 80 people
● School: 60 people
● U-shape: 40 people
● Auditorium: 100 people